A TRUSTED SOURCE FOR NUTRITION, HEALTH AND   SUCCESS
Be nutrition empowered with resourceful evidenced based information that may lead you to succeed in achieving your goals. Today could be the day to  become inspired.
Image via Pexels
Protect and Enhance Your Mental Health
If you feel as if you are going through mental health challenges, you're not alone. According to researchers at John Hopkins Medicine, approximately one in every four Americans suffers from a diagnosable mental disorder in any given year. Most commonly, there are clinical depression primarily affecting women, bipolar disorder suffered predominantly among men, and substance abuse.
"Be empowered with wellness. You may not need medication for lower back pains and stiff necks or hips, you may just need to stretch..here are some knowledge of what to do now."

"Be empowered when you read this one,  surgery or pain medication may not be the answer to lower back aching pains. Are you suffering from neck and back pains?  Guess what? I know what you are going through, and I felt your pain.  This blog may have the solution to your aches and pain. Guess what? Your aches and  pain will vanish, which seems quite magical."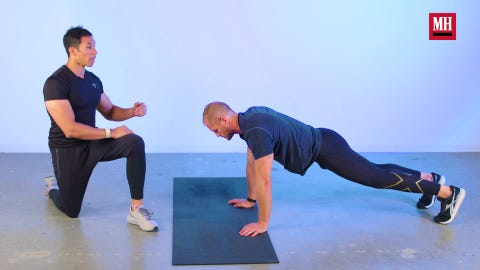 The human body is created to endure certain amount of stress daily but too much stress may cause harm that can result in illness…..read more on how to  overcome  stress >>>
This is empowering too. You may have limited space in the city to grow, but it's not impossible….discover the various ways here to make it possible.
Simple and easy to prepare meatless sandwiches. Yet, nutritious and tasty.
Live Up To Your Full Potential Today :
6 Smart Ways to Improve Your Life
       Nutriempowered Makes It Simple
If you're like many of us, there are places where your life needs improvement. If you find yourself in a slump, feeling less than healthy, or not spending enough time with your friends and family, today's tips are for you. Here, Nutri-Empowered empowers you with six smart ways to live up to your full potential starting today. Click the button below to read more. Enjoy!!!
Breakfast Vegan Meal Prep
Save time! Put a pep in your step with vegan meal prep! If you choose to be vegan, it's important to plan your diet carefully to be sure you are getting all of the essential nutrients. This post gives some ideas for breakfast that can be prepared in advance and help you to plan your diet.
Growing Your Own Vegetables
Nutrition empowered is also learning how to grow your own vegetables. You may have limited space in the city, or have space and do not know where to start.  I understand, to learn more ,click below on the green tab.