A TRUSTED SOURCE FOR NUTRITION, HEALTH AND   SUCCESS
Be nutrition empowered with resourceful evidenced based information that may lead you to succeed in achieving your goals. Today could be the day to  become inspired.
Protect and Enhance Your Mental Health
The mental health benefits of working from home are well documented. For one, there is less opportunity for workplace stressors like office politics and water cooler gossip.
In addition, working from home eliminates your commute, which can be a significant source of stress. People who work from home have more control over their work/life balance, which can lead to increased satisfaction with both their personal and professional lives.
"Be empowered with wellness. You may not need medication for lower back pains and stiff necks or hips, you may just need to stretch..here are some knowledge of what to do now."

"Be empowered when you read this one,  surgery or pain medication may not be the answer to lower back aching pains. Are you suffering from neck and back pains?  Guess what? I know what you are going through, and I felt your pain.  This blog may have the solution to your aches and pain. Guess what? Your aches and  pain will vanish, which seems quite magical."

The Transformative Journey To Better Posture:  A Comprehensive Guide in Enhancing Well Being
In an era defined by immediacy and relentless hustle, the importance of maintaining good posture often falls by the wayside. Yet,the value of proper alignment extends far beyond mere appearance; it yields a cascade of advantages for your overall health and well-being. This comprehensive guide from Nutri-Empowered lays out….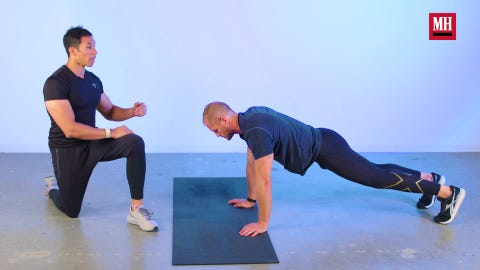 The human body is created to endure certain amount of stress daily but too much stress may cause harm that can result in illness…..read more on how to  overcome  stress >>>
This is empowering too. You may have limited space in the city to grow, but it's not impossible….discover the various ways here to make it possible.
Personal Evolution: Unlocking Wellness Through Self-Improvement
In an increasingly fast-paced world, self-improvement is not a luxury but a necessity. Personal growth extends beyond professional advancement or skill acquisition; it encompasses a holistic sense of wellness. Shared by Nutri-Empowered, here are some unique and personalized strategies to guide you on this transformative journey.  Read more……
Simple and easy to prepare meatless meals. Can be, nutritious and tasty.
Live Up To Your Full Potential Today :
6 Smart Ways to Improve Your Life
       Nutriempowered Makes It Simple
If you're like many of us, there are places where your life needs improvement. If you find yourself in a slump, feeling less than healthy, or not spending enough time with your friends and family, today's tips are for you. Here, Nutri-Empowered empowers you with six smart ways to live up to your full potential starting today. Click the button below to read more. Enjoy!!!
Breakfast Vegan Meal Prep
Save time! Put a pep in your step with vegan meal prep! If you choose to be vegan, it's important to plan your diet carefully to be sure you are getting all of the essential nutrients. This post gives some ideas for breakfast that can be prepared in advance and help you to plan your diet.
Growing Your Own Vegetables
Nutrition empowered is also learning how to grow your own vegetables. You may have limited space in the city, or have space and do not know where to start.  I understand, to learn more ,click below on the green tab.